Welcome to the Foxridge Community. Foxridge is a beautiful and well-established community located in the southern part of the Denver metro area, Major streets -- Quebec on the East, Holly on the West, County Line on the South and Dry Creek on the North. In the City of Centennial, Arapahoe County. This web site is managed by the Foxridge Improvement Association Board of Directors. Membership in the FIA is available to all 934 residences.
Upcoming events planned for 2015:

Logo by Aaron Godec
Sunday, August 23, 2015
3 p.m. – 7p.m.

Foxridge Park

FOOD TRUCKS! FUN GAMES! CONTESTS!
DJ! FREE PHOTO BOOTH!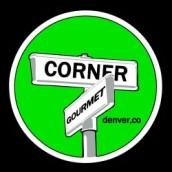 This year the FIA Board has planned a festive new event in the park for all Foxridge residents. We have partnered with the FSRC to bring you an entire day of activities for all interests and all age groups. The Foxridge Fair will feature ongoing games for all ages, as well as game competitions with prizes, a DJ, a free photo booth, volleyball, and even a pie-eating contest! Enjoy an assortment of cuisine provided by various food trucks – including a vendor selling homemade dog treats (Fido is welcome, just remember to keep him on a leash).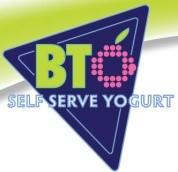 You'll be able to take pictures with your friends in our FREE photo booth provided by Masters Memories, using their fun props and providing each participant with their own 2x6 photo strip!
Our Membership Committee and other volunteers will staff ongoing games for children of all ages: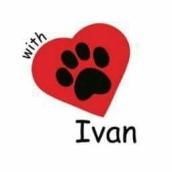 Kiddy Pool Fishing Bubble Machine Corn Hole Toss
Ring Toss Bean bag Toss Water Balloon Toss
Bocci Ball Croquet Obstacle Course
A DJ from Sterling Entertainment will be on hand to play music and MC our contests:
Dance Contest (all ages)
Hula Hoop Contest (all ages)
3 Legged Race (all ages)
Spoon & Egg Race
Pie Eating Contest (14 and over)

*Please register to participate by sending an email to: foxridge.board@gmail.com.
Of course there will be a booth where you can sign up to join the FIA and meet your board members.The Foxridge Swim & Racquet Club will be on hand to provide information on their organization as will the Centennial Youth Commission and the Centennial Senior Commission.
A photographer will be roaming the event taking pictures of all the festivities, so you may see your photo in the next edition of Foxtales!
The Foxridge Fair will be in lieu of Oktoberfest this year. September's FIA event will be dinner at GEJO's Restaurant on Tuesday, Sept. 15 from 5p.m. to 8:00 p.m., so plan on not cooking that night! Come meet with your neighbors and receive a 20% discount on your food & drinks. There will be a table where you can pay your 2015 FIA dues if you have not already done so. This is our last big push for membership before the September 16, 2015 membership deadline. FIA Board elections are coming up and you must be an FIA member in order to vote.
The benefits of your voluntary membership include:
-Annual Easter Egg Hunt -Annual Community Garage Sale
-Dumpster Day -Neighborhood Picnic at the Park
-Horse Drawn Holiday Carriage Rides -Covenant Advisor
-Neighborhood Teen Services Listing -Neighborhood Newsletter
-Representation at City of Centennial Meetings and Management of GID Funds